This Master is part of the training offer in biotechnology (cell, molecular and biochemical) and nano-biotechnologies whose objective is the acquisition of tools for diagnosis and detection in the service of traceability (medical, agronomic, food, etc ...) on the regulatory background at European and global level. The Dtec-Bio training is an interface between the biological, physical and chemical sciences leading to new science and techniques in nanobiotechnologies.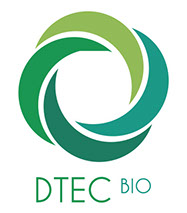 The course of Master 1 - Dtec-Bio 'Detection and Traceability of Chemical and Biological Environments' is structured around Mandatory Teaching Units (UE) providing the basis of fundamental and technological knowledge in biology, physics and chemistry and the professional basis (dedicated to innovation).
The Teaching Unit (UE) 'innovative project' allows the student to structure an innovative personal technological project. The latter continues in M2 with the objective of the whole class to lead to a proof of concept or a prototype.
Optional Teaching Units (UE) allow students to strengthen their fields of knowledge.
An internship of 5 months in company or laboratory of the public or private sector leads to the writing of a dissertation and the oral defense before a jury of specialists.
The finalization of the innovative project and the professional project of the student continues in M2 Dtec-Bio to obtain the Master's degree in Detection and traceability of chemical and biological environments which gives the student the level of Engineer-Designer in the field nano-biotechnologies.