Hello,
We are pleased to present the poster that will serve as the flagship for this 15th edition of the Biotrace Congress.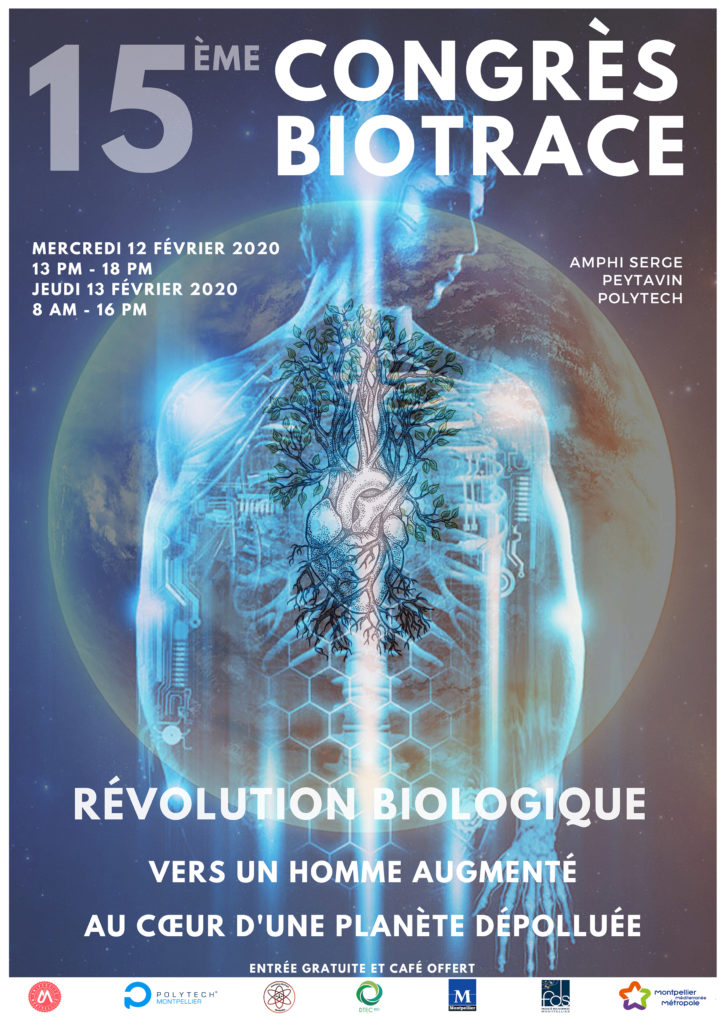 Pour cette affiche, nous avons mélangé tous les thèmes abordés par ce congrès pour former une seule entité a savoir, la santé de l'Homme et sa planète ainsi que les nouvelles technologies. Ce design permet de faire passer un message fort au simple coup d'oeil.
Bientôt arriveront les confirmations des premiers intervenants et le programme complet vous sera aussitôt communiqué.
Regards, The office of the association Biotrace.